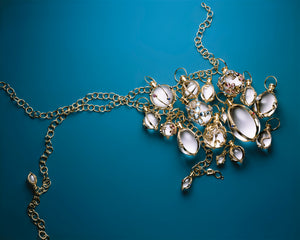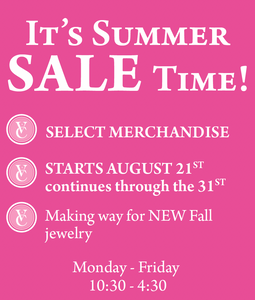 Join us
With summer giving it's last push across the country, we're excited to announce our Summer Sale on select merchandise in-store. As we make way for NEW Fall jewelry, take advantage of this sale early!
Visit Us In-Store: August 21st - August 31st
Open Monday-Friday
10:30am-4:30pm
5707 Grove Avenue #200
Richmond, VA 23226
804-285-4666
While we're continuing to build our online collection, if there are items you are seeking please reach out to us directly and we'll search our entire inventory to find the item that is perfect for you. 
Shop our exclusive collection of designer and estate jewelry, masterfully crafted and securely delivered to you.